Clinical Trials Unit. Phase I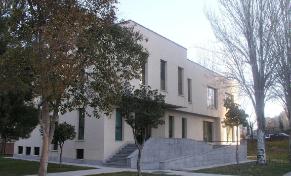 DESCRIPTION
Phase I Research is performed in our own Unit in an independent building in the School of Medicine at the "Universidad Autónoma de Madrid", situated near "La Paz" University Hospital.
To date the Unit has conducted over 280 Clinical Trials since 1990. We work with national and international Pharmaceutical Companies. Nowadays, we perform over 12-15 Clinical Trials per year.
Clinical trials conducted in our Unit ranges from simple bioequivalence studies to first-in-man studies:
Pharmacokinetics/Pharmacodynamics
First-in-man studies
Bioavailability
Bioequivalence
Drug-Drug Interactions
Drug-Food Interactions
Tolerability-Safety
Rising Dose Tolerance studies
We are experienced in the following tips about regulatory/development tasks:
Protocol design and evaluation
Pharmacokinetic analysis (programs WinNonlin, Nomén...)
PK/PD studies
Statistical analysis (programs WinNonlin, SPSS, Stata,R)
Final reporting
Drug development services
Regulatory affairs consulting
Quality Assurance Unit of Clinical Trials:
Quality Control of the documents and the procedures that conform the development of the Clinical Trials
Quality Control of Unit instruments and equipments
Revision and update of the Standardized Operating Procedures (SOPs).
File Control of Documentation
Volunteer database with more then 3000 subjects is available. The recruitment rate is about 70 volunteers per month. The main source of volunteers is the School of Medicine, in which our Unit is situated.
The Clinical Trials Unit obtained the accreditation of the Community of Madrid in compliance with the principles of good clinical practice (GCP) in force in the European Union and the Spanish State and the "technical-sanitary requirements of the units where clinical trials are carried out in early phase with medicines in the Community of Madrid".