How is research done in this Faculty?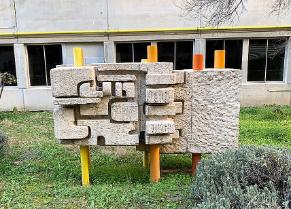 Since its origin, this Faculty has been one of the most important centres for economics and business research in Spain. Over the years, professors and researchers from the Faculty have published thousands of academic articles and hundreds of university textbooks. About 600 PhD theses have been defended, often the first research projects of people who have gone on to become professors at the UAM or other universities inside and outside Spain.
The Faculty currently includes over 300 professors and researchers with diverse professional orientations. Some devote themselves full time to academic research, while others combine university tasks with positions as director/manager in firms or as economic analysts for a wide range of institutions. The Faculty's diversity has been a constant source of enrichment, enabling, for example, close collaboration with companies and economic institutions. We have achieved synergies that have greatly benefited our research capacity.
One distinctive trait of the Faculty is the advantageous balance between scientific grounding and economic-entrepreneurial practice. On the one hand, we research socioeconomic phenomena with a typical academic focus based on widely-recognized scientific methods. On the other hand, the topics researched are rarely speculative and strongly grounded in the economic-entrepreneurial world. Most research is oriented to solving real problems in the economy and in companies. As a result, the strong point of the Faculty's research is its great applicability to real life situations and its continuous contribution to the market and society. In fact, many professors in the Faculty have produced varied research and consulting services for public and private institutions, for the purpose of designing policies and making decisions. Our research contributes to the presence of greater economic dynamism in society, generates more employment, and strengthens the welfare state.