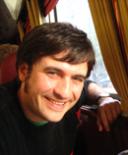 Fernández Rodríguez, Carlos Jesús
Profesor Titular
Office:

Módulo V, despacho 304

Email:

Phone:

91 497 37 40
Resume CV
Carlos Jesús Fernández Rodríguez (Madrid, 1974) es Profesor Titular de Universidad. Es docente del Departamento de Sociología de la UAM desde septiembre de 2007. Doctor en Sociología por la Universidad Autónoma de Madrid (2004), es Licenciado tanto en Económicas por la UAM (especialidad en Sociología Económica, 1997) como en Sociología (por la UNED, 2002). Master en Administración de Empresas (MBA) por la Escuela de Organización Industrial (2000). Previamente ha trabajado como consultor en el sector privado (2000-2002) y ha sido becario FPI-MEC del Departamento de Sociología de la UAM (2003-2007). Ha realizado estancias de investigación en las Universidades de Essex, Bradford y Manchester (Reino Unido), y Helsinki School of Economics, Hanken, Universidad de Helsinki y Universidad de Tampere (Finlandia). Entre sus publicaciones destacan los siguientes libros: El discurso del management (Madrid, CIS, 2007); Vigilar y Organizar (como editor, Madrid, Siglo XXI, 2007); El debate sobre las competencias (con Luis E. Alonso y José Mª Nyssen, Madrid, ANECA, 2009); Los discursos del presente (con Luis E. Alonso, Madrid, Siglo XXI, 2013); El paradigma de la flexiguridad en España (con Amparo Serrano, Madrid, CIS, 2014); Poder y Sacrificio (con Luis E. Alonso, Madrid, Siglo XXI, 2018); Enter Culture, Exit Arts? (con Semi Purhonen et al, Oxon, Routledge, 2019) y Estudios sociales sobre el consumo (con Luis E. Alonso y Rafa Ibáñez, Madrid, CIS, 2020). Es además autor de más de sesenta capítulos de libro y artículos en revistas científicas como European Journal of Industrial Relations, Journal of Consumer Culture, Research Evaluation o Economic and Industrial Democracy. Es el editor jefe de la Revista Española de Sociología (RES). Ha sido el Presidente del Comité de Investigación de Sociología del Consumo de la Federación Española de Sociología entre 2009 y 2020. Ha participado en numerosos congresos nacionales e internacionales (ESA, ISA, FES). Es miembro del Grupo de Investigación "Estudios sobre Trabajo y Ciudadanía", coordinado por Luis Enrique Alonso.
Areas of experience
Critical Management Studies
Sociología de las organizaciones, de la empresa y del trabajo
Sociología industrial
Sociología del consumo
Sociología de la cultura y la economía
Técnicas de investigación cualitativas
Subjects taught
Es coordinador de la asignatura Sociología de la empresa y es docente habitual en las asignaturas de Sociología de la Empresa, Sociología de las Organizaciones y Sociología General.
Toda la información sobre la docencia está disponible en Moodle.
Tutorial schedule